Manual
Please read also the article text "Calibration Manual" on this website, it contains further information! (the pdf file "Calibration Manual" on that page can be read later…).
Following parts are needed: see section "Parts that are needed for the PCB" here.
The Pcb can be ordered here.
All components except the two 2×10 female pin connector are soldered to the top side of the PCB.
Front look of the final PCB: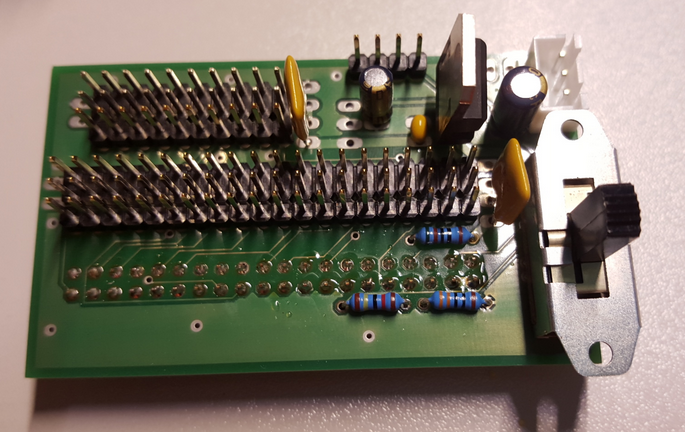 Back look of the final PCB:
Solder the components as seen in the pictures and in the image below. Be sure to use the right side and the right holes for the pin headers (as sometimes one hole is free besides the pin headers, it is easy to get the wrong holes…)
PCB front with small components: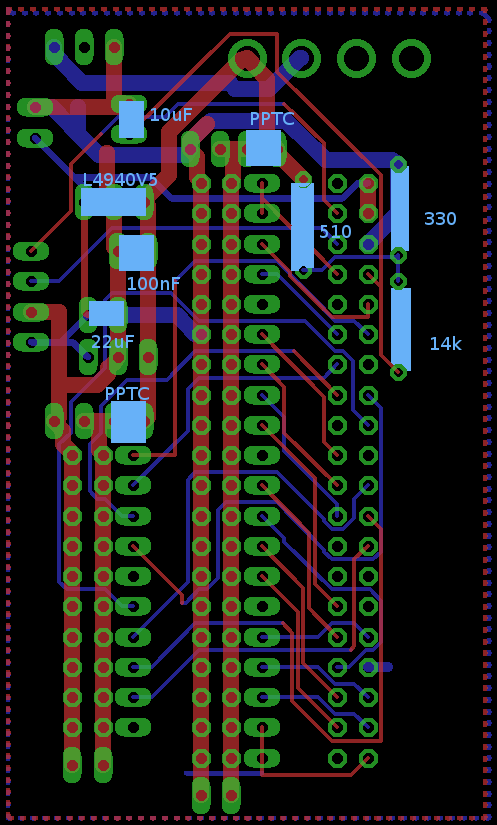 Make sure you solder the L4940V5 in the correct direction, see first picture on this page (metal to the left). The + (longer pin) of the 10uF and 22uF has to be at the correct side, see picture below.
PCB front with pin headers and JST connector added. Note: The 4 pin interface on the left side that is not labeled is used to connect the acceleration board. On the 4 big holes on the top you can connect a on/off switch. If you don't have one, you can just connect the 2 left holes with some solder: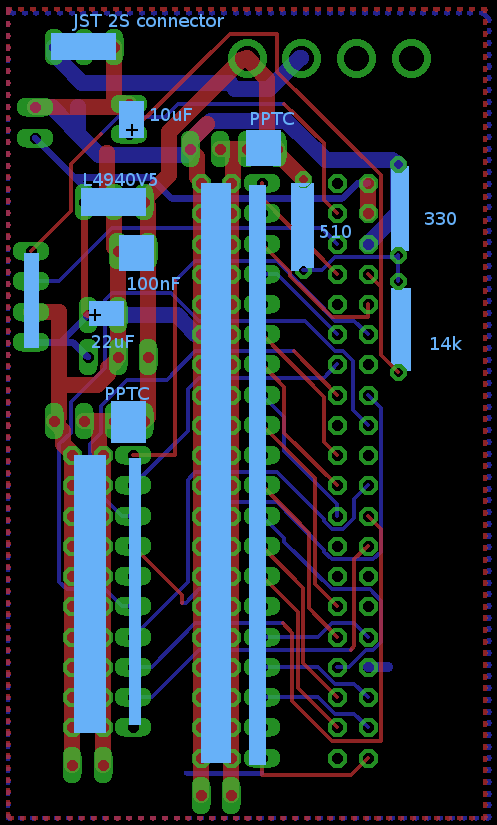 PCB Back side: