Manual
To build the robot, you will need to order some parts from China, which usually takes about 4 weeks. To build the robot and calibrate it, you will need 2-4 days. Overall cost is about 499 €. You will need to solder some components to a PCB (printed circuit board), however if you never did it: It's not so difficult if you are good with your hands and the equipment can be bought for 10-20EUR. You will also need screwdrivers and instant adhesive and a small tongs. To get the cables hidden, you need a black Edding to paint them (or white if you print your robot in white).
To order all parts, you will also need a few hours time, as the shops and process will be new for you, several different shops are needed, some parts need settings to be applied, files need to be downloaded here and ordered in the shops. It's not difficult and everything is described step by step in step 1 below.
Steps
In order to build the robot, you need to perform the following steps.
As these instructions are newly build, there might be questions or items that are not 100% clearly explained. In that case, please contact me or ask a question using the "Support" section.
1. Get all the parts
Details for all needed parts can be found here: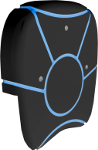 2. Build the robot
A manual how to build the robot can be found here: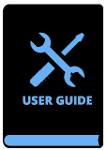 A manual how to build the PCB can be found here: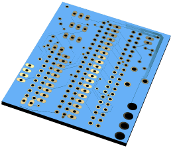 3. Download and start the SW
The PC Software and Raspberry Pi SD Card Image is available here: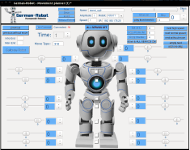 4. Calibrate the robot
A manual how to calibrate the robot can be found here: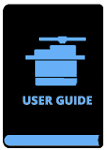 5. Create robot movements and speech
A description how to use the SW to create robot movements and speech can be found here: