Manual
You can order the needed PCB for example at one of the following links. Usually all standard settings will be fine, it is a 2 layer PCB. If you want to modify the PCB, you can do it with the free version of eagle. Example settings are shown below: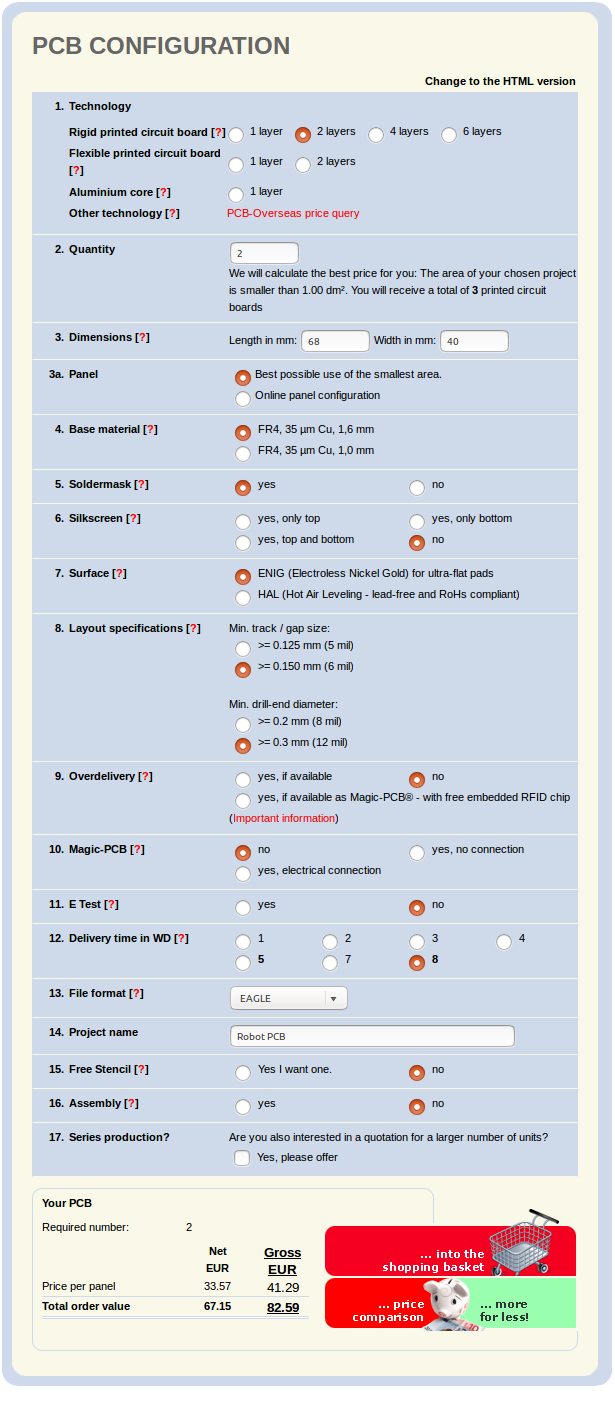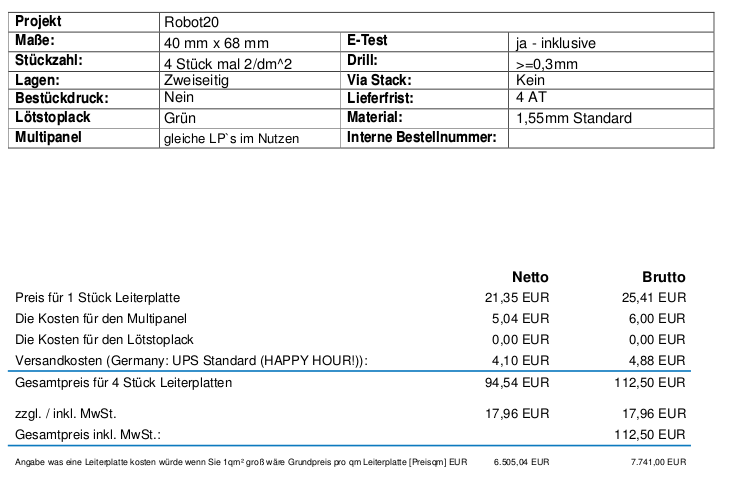 Links to order
Cheap, maybe longer delivery time (China):
German:
More expensive:
https://www.pcb-pool.com/ (direct link to order page here)
Of course you can also use any other supplier for PCBs.
Download
Please download and unzip the file below. To order the PCB, you just need the *.brd file.
The *.sch file is only needed if you want to modify the layout yourself: